Marine Cooler + Lifesaving System
---
As recreational boaters and search and rescue professionals we went to great lengths to design a high performance cooler. LifeCool's thick rotational molded walls are designed to keep your food and drinks cold, but most importantly LifeCool keeps you afloat and provides optimal visibility to searchers in the air or on the water.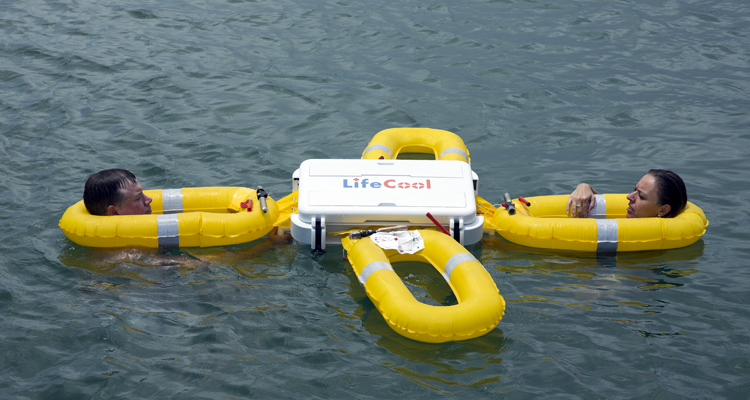 ---
What is LifeCool?
LifeCool is an important piece of safety gear embedded into a cooler. Like an airbag in your car — you won't know it is there until you need it.
Highlights
Designed By Rescuers
Beautiful Design
Feature Packed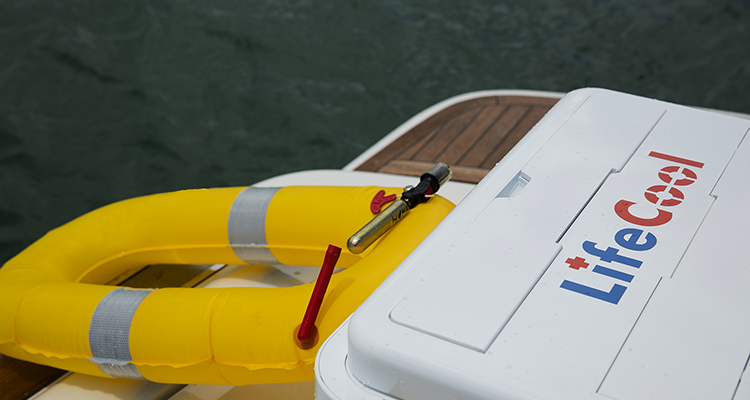 ---
Two Purpose Design
LifeCool is a dependable alternative to buying an expensive and bulky life raft and will ensure a flotation device is available when you need it most!
Highlights
Always Ready
Increased Visibility
Ultimate Backup Plan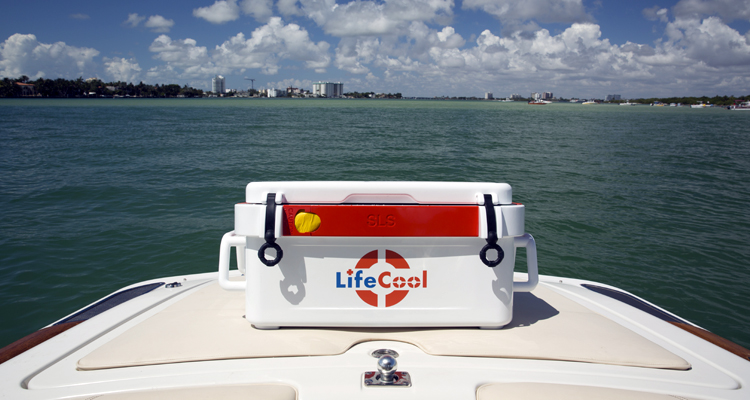 ---
Beautiful Cooler
Don't settle for the standard looking cooler. Many boaters have given us positive feedback on the style and functionality of LifeCool.
Highlights
Emphasis on Design
Large Container
Heavy Duty Construction
SO WHAT MAKES THIS COOLER SPECIAL?
---
The LifeCool Cooler is an impressive 31 inches long, 16 inches tall and 14 inches wide. It has a storage capacity of 48 quarts and keeps your food or items nice and dry. The LifeCool Cooler is safe and simple to use. Tucked away on every side is a lifesaving ring that is always ready for deployment. Automatic or manual inflation can be configured.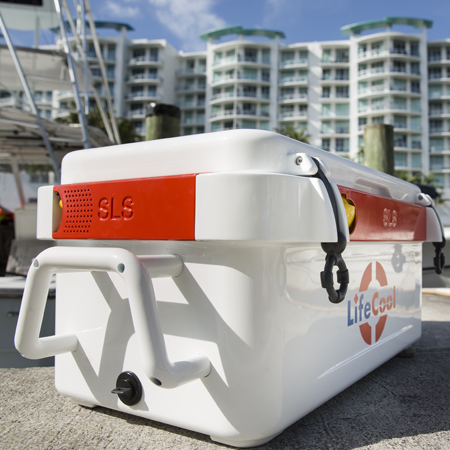 ---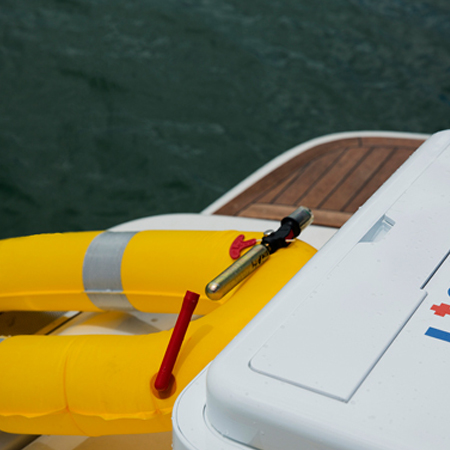 ---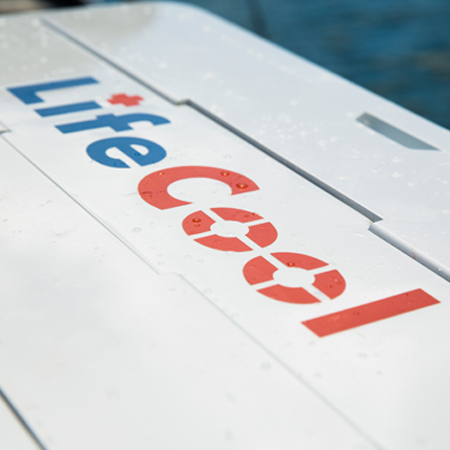 ---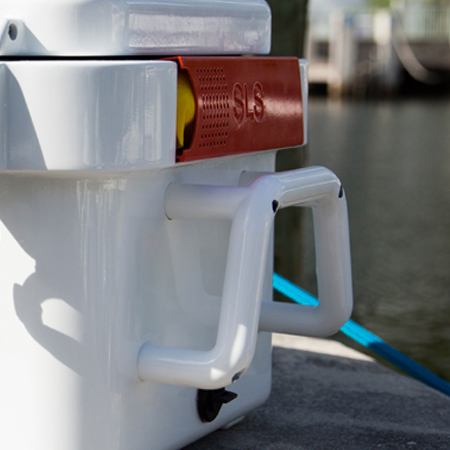 ---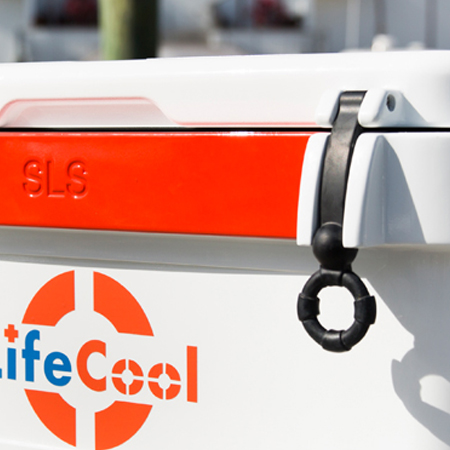 ---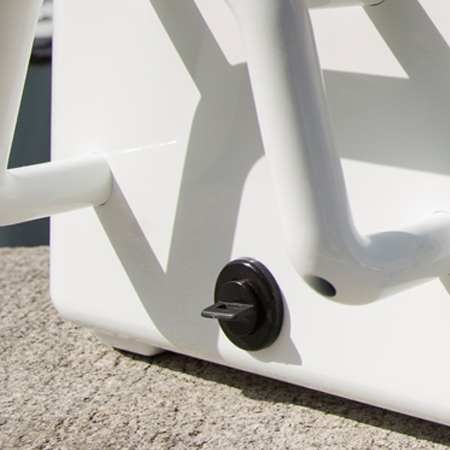 Don't settle for less when it comes to keeping your items secured. Our locking mechanism is built to provide a solid connection. Space is everything when it comes to a reliable cooler. We have multiple compartments to keep your items dry and easily accessible. Our large handles serve two purposes. First it allows for a solid grip. Secondly it provides a secure place to hold on to if you are in the water. Easy drain plugs are used on this cooler.
Supplemental Lifesaving System (SLS)
---
A Supplemental Lifesaving System (SLS) is an extra safety measure that is in addition to the minimum Coast Guard carriage requirements. LifeCool is meant to provide additional protection to the protection provided by safety you already have in the event of a boating emergency.
U.S. COAST GUARD APPROVED?
---
The LifeCool is not required to be Coast Guard approved due to it's supplemental purpose. However, it is made from the same material and components that are found in U.S. Coast Guard approved life jackets and can be relied on in the most extreme circumstances in the most extreme conditions.
REPLACE LIFE JACKETS?
---
Not at all. Just like the airbag in your car does not replace your seatbelt, the LifeCool will never replace your life jacket. This cooler is designed to be a functional everyday item on your boat but discreetly increases your chances of survival in the event of the worst emergencies while also increasing your chances of being spotted by rescue personnel.
ANNUAL CERTIFICATION?
---
Nope.  The LifeCool is designed to be maintained exclusively by the owner. We recommend an annual examination. This do it yourself process includes removing the cover plates (no tools required), inflating each bladder, inspecting the inflators and bladder attachment points.  This simple inspection takes about 20 minutes.  Replacing a bladder is just as simple!